News
01/09/2021 re-opening!

Krasta Sporta Center is reopens its doors on the 1st of September 2021

Dear Clients, we are pleased to inform you, that after a long and unexpected break, we will be again operating from the 1st of September 2021.

Our sport center will be operating under LV Covid regulations, so please take all precautinary measures to ensure that yoe are complying with local regulations before taking a use of our upgraded facilities.

See you on the 1st of September!
Krasta Sporta Centrs is a new multifunctional sports complex located in Riga, Krasta 68b.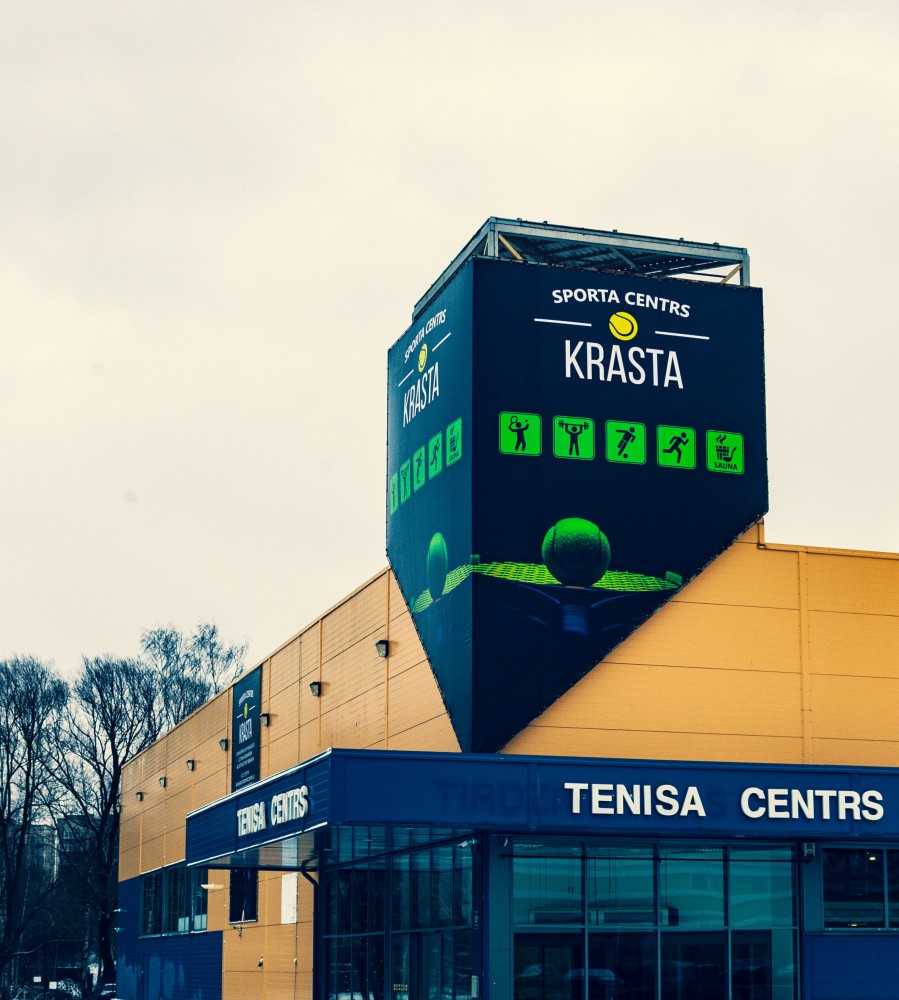 The complex,with a total area of more than 4500m2, includes:
4 indoor tennis courts - hard surface, Plexicushion Prestige - same as the Australian Open tournament;
gym;
4 running lanes of 80m;
warm-up zone - a zone for group classes; table tennis
spacious locker rooms plus a separate children's locker room;
2 saunas - sauna and Turkish bath.
We invite everyone to try out our new courts - sauna, gym, running area and a warm-up area included in the reservation price of the court! Dont waste your time on court to do warm ups - come earlier - enjoy our spacious facilities - gym, runways, tennis training wall for your warmups!
Our qualified coaches will help the beginners and children to master the skills of playing tennis, as well as help to increase the level of playing tennis to advanced tennis players.
Join us!